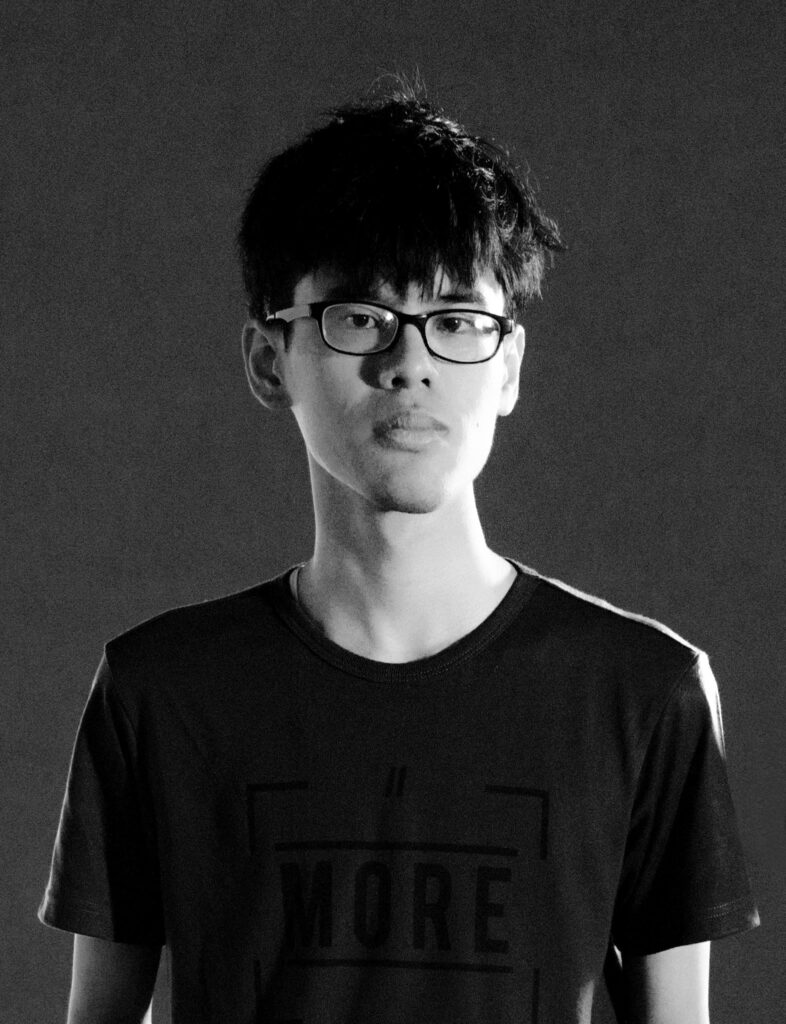 Nattanon Dungsunenarn
ณัฐนนท์ ดวงสูงเนิน
Co-Founder and Editor-in-Chief of Spaceth.co, He is a columnist, writer, designer who believes in the intersection between Arts, Science, Philosophy, and humanity.

ผู้ร่วมก่อตั้งและบรรณาธิการบริหารสื่อออนไลน์สเปซทีเอชดอทซีโอ คอลัมนิสต์ นักเขียน นักออกแบบ มีความสนใจในปรัชญา วิทยาศาสตร์ อวกาศ การเมือง สังคม วัฒนธรรม มีความเชื่อในจุดตัดระหว่างวิทยาศาสตร์และความเป็นมนุษย์
Education
Graduated high school from Suankularb Wittayalai Nonthaburi (2017).
2017 – Dropped out from a department of Computer Science, King Mongkut University of Technology Thonburi.
2019 – Dropped out from a faculty of Communication Arts, Chulalongkorn University.
Experiences
ประสบการณ์
Editorial and Journalism / สื่อและการสื่อสาร
I co-founded an online media Spaceth.co (2017) which now already have more than 300,000 followers and reaches millions audiences monthly. We collaborate with government, business, and international organisations to promote global space democratization. We also experiences in exhibition designing, online and offline campaign, and space education promotion in Thailand.
Nattanon's works can be found at various online and offline media across Thai internet, The MATTER, a day Bulletin, Workpoint Today, The Standard, Thai PBS, The Momentum, The Cloud, etc.
He is also now working as a freelancer for The Zero, a publishing company in Bangkok, and he is an editor for MacThai.com
ก่อตั้งสื่อออนไลน์สเปซทีเอชดอทซีโอ (2017) สื่อออนไลน์ด้านอวกาศ วิทยาศาสตร์ มีผู้ติดตามมากกว่าสามแสนคน และมียอดการเข้าถึงกลุ่มเป้าหมายหลักล้านในแต่ละเดือน ทำงานร่วมกับภาคเอกชน รัฐบาล และหน่วยงานระหว่างประเทศในการผลักดันให้อวกาศเกี่ยวข้องกับชีวิตของคนในสังคม สเปซทีเอช มีประสบการณ์ในการทำสื่อออนไลน์ ออกแบบนิทรรศการ ทำแคมเปญทั้งออนไลน์และออฟไลน์ จัดกิจกรรมสนับสนุน Space Education ในไทย
ณัฐนนท์ ยังร่วมทำงานในสายงานสื่อสารอื่น ๆ พบผลงานได้บนสื่อออนไลน์ระดับแถวหน้าของประเทศไทย ตั้งแต่ The MATTER, a day Bulletin, Workpoint Today และมีบทสัมภาษณ์ลงบนสื่อออนไลน์และออฟไลน์ตั้งแต่ The Standard, Thai PBS, The Momentum, The Cloud, Voice TV และอื่น ๆ
ปัจจุบัน ณัฐนนท์ ยังคงช่วยทำคอนเทนต์อยู่ที่ The Zero Publishing (เจ้าของสื่อออนไลน์อย่าง RAiNMAKER และ Mango Zero) และเป็นบรรณาธิการเว็บไซต์ MacThai.com
Projects and Research / ผลงานและการวิจัย
Lecturer for "Space and lunar exploration for Architect" with Space Zab company and Bangkok University. (2020)
Lecturer for "Astro-biotechnology" with Freak Lab and King Mongkut's University of Technology Thonburi (2019)
Contributor for "Space-Exploration Learning Toolkits for Students", studying space education methodology for future with Freak Lab and partners.
Lead researcher for "MESSE – a Molecular Encoded Space Exploration mission", studying DNA Storage technology in space by encoding a set of data from musical notation into a double strain DNA and fly on a sub-orbital spacecraft. (2020) – visit spaceth.co/messe
Research partner with MQDC's Future Tales Lab – a foresight company studying the future of human lives. (2019-2020)
A representative for Moon Village Association – the creation of a permanent global informal forum for stakeholders like governments, industry, academia, and the public interested in the development of the Moon Village.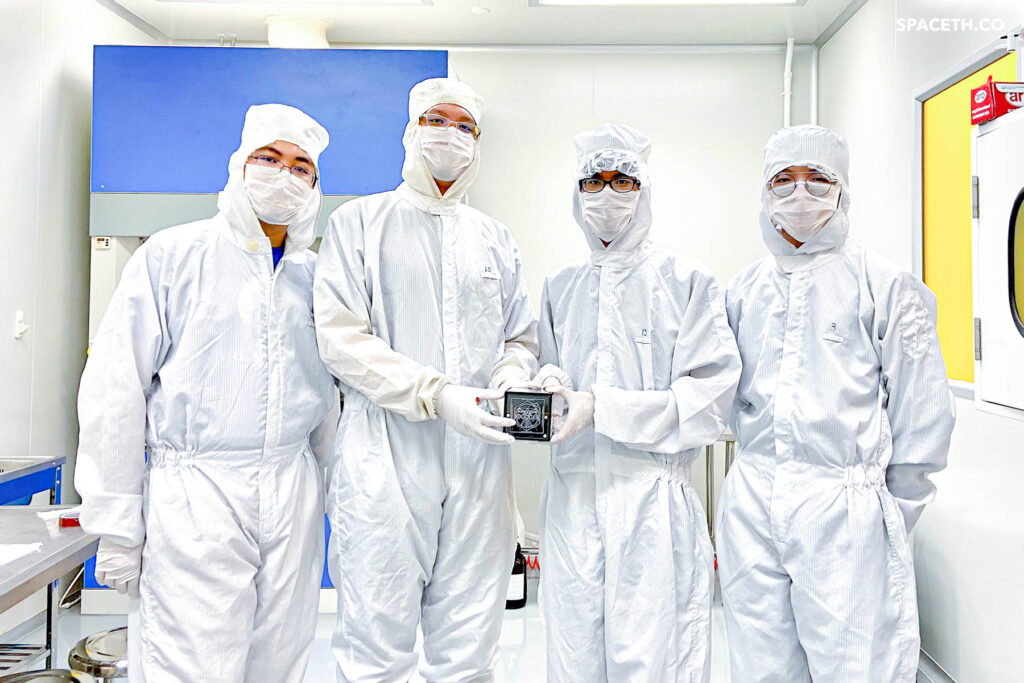 The fight for human right in Thailand / การต่อสู้เพื่อสิทธิมนุษยชนในเมืองไทย
2020 is the game-changing year for fighting for basic human rights in modern Thailand. After the 2014 military coup, Thailand has been under silent freedom of speech, people were homicide suspiciously, activists have been arrested, media have been controlled. After the injustice election, people erupt, they went down on streets and request 3 major changes, the resign of the prime minister, the rewrite of the constitution, and the reform of the monarchy.
On October 16, Nattanon was arrested for giving a white ribbon to the police officer. The white ribbon symbolically represents freedom and good wish. He went to prison for a night but later released. This is only a single story of Thai people who stand up for basic human rights. A lot of people are on the same line, they dream of making this country become truly democratic.
Nattanon always believe that to develop a country, people must be able to have freedom of speech, freedom of thought, freedom of expression. People must fight the ignorance inside themselves and inside other people's mind. Science is a greatest tool for people to fight with ignorance. The more people can access science, the less fear and ignorance they become.
As Steve Jobs said, "They (the people who think differently) are not fond of rules. And they have no respect for the status quo."